Reading & Writing Class
Age: 10-12
1 classes / week
1 hour / class
Max.6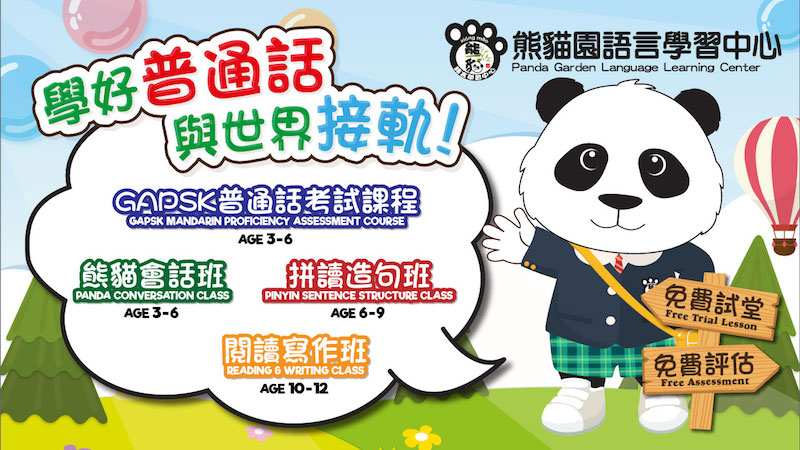 Course Description
Our reading and writing course focuses on improving students' comprehension skills while stimulating their interest in writing. A 600-word passage will be discussed and analysed during every lesson, which will build the students' Chinese vocabulary and increase their familiarity with various writing styles. Students will then apply these new techniques towards writing their own passages. These passages are graded by qualified instructors in order to help students improve their writing skills.

Key Features
1. Read fluently and perfect the correct pronunciation.
2. Enhance the understanding of idioms and complex sentences.
3. Enhance writing skills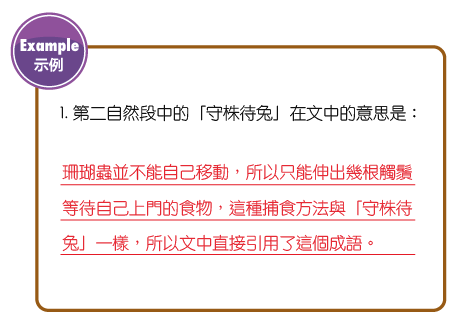 1. Article Understanding
By critically analysing articles, students learn to summarize content and strengthen their power of logical thinking.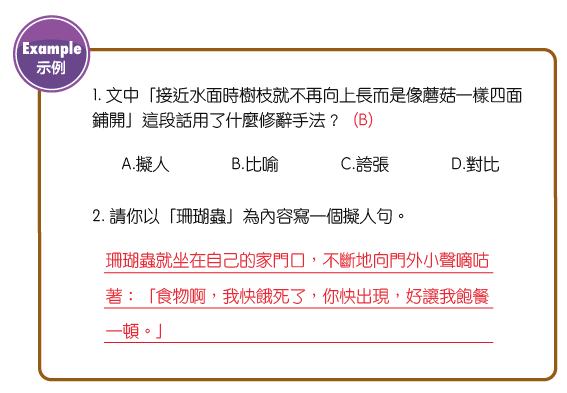 2. Advanced Sentence Structures
Learning Chinese grammar, logic and rhetoric allows students to use it by themselves.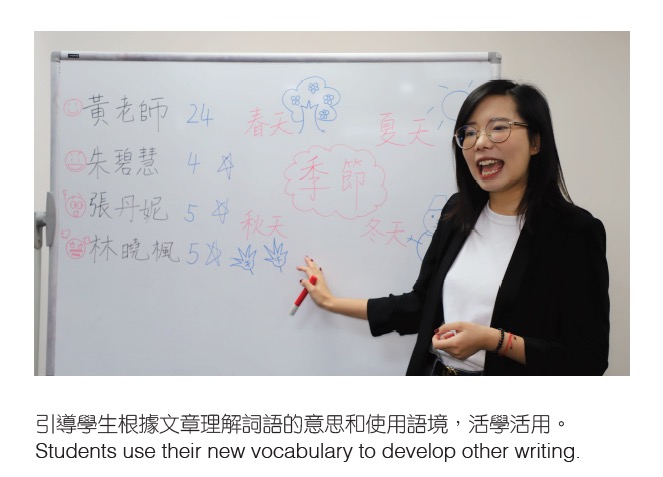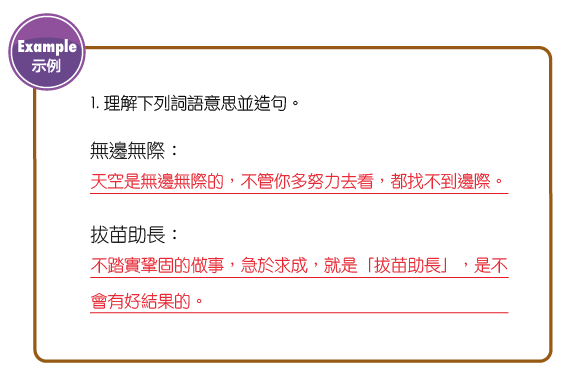 3. Vocabulary Sentence Building
Students use their new vocabulary to develop other writing.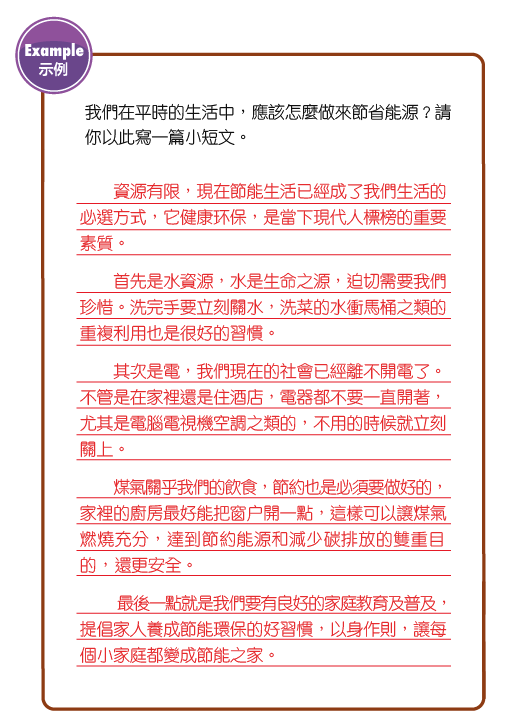 4. Writing
Different writing topics will be discussed and analysed during each lesson to improve students' writing abilities.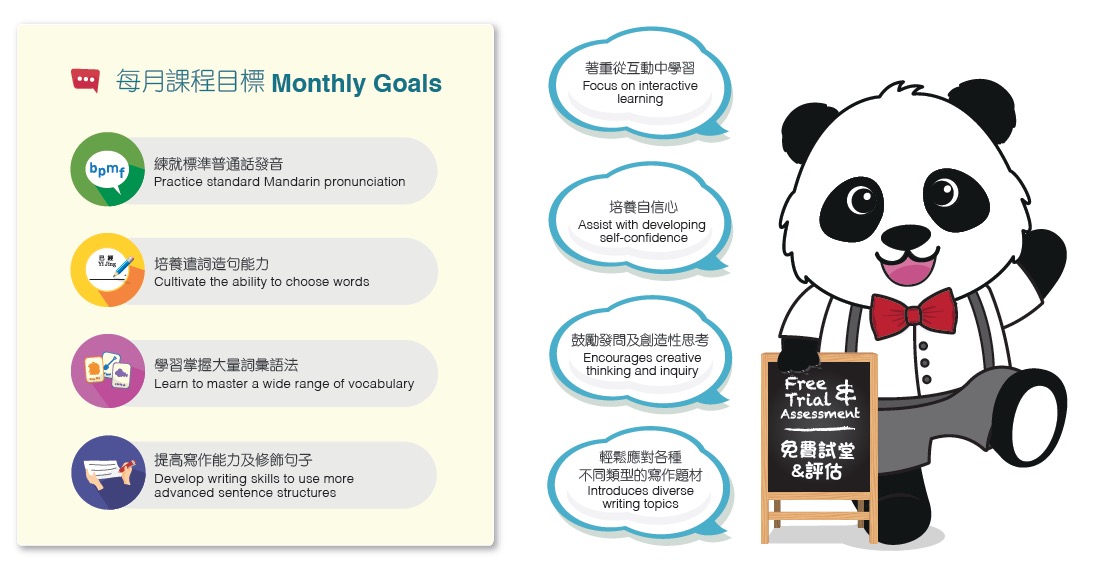 Monthly Goals
1. Practice standard Mandarin pronunciation.
2. Cultivate the ability to choose words.
3. Learn to master a wide range of vocabulary.
4. Develop writing skills to use more advanced sentence structures

Course Materials
Our workbooks have been designed to reinforce your child's thematic learning.
Small Class Sizes The teacher-student ratio is 1:6, ensuring that each student has sufficient student - teacher interaction and effective learning.
Standard Mandarin Pronunciation In the classroom, teachers interact with students to encourage students to ask and answer questions. Students can exercise their ability and practice their pronunciation.
Comprehensive Writing Study This course provides a solid foundation for children by teaching the important elements of Putonghua. It allows students to be successful when writing various types of essays.