Monkey Tree Membership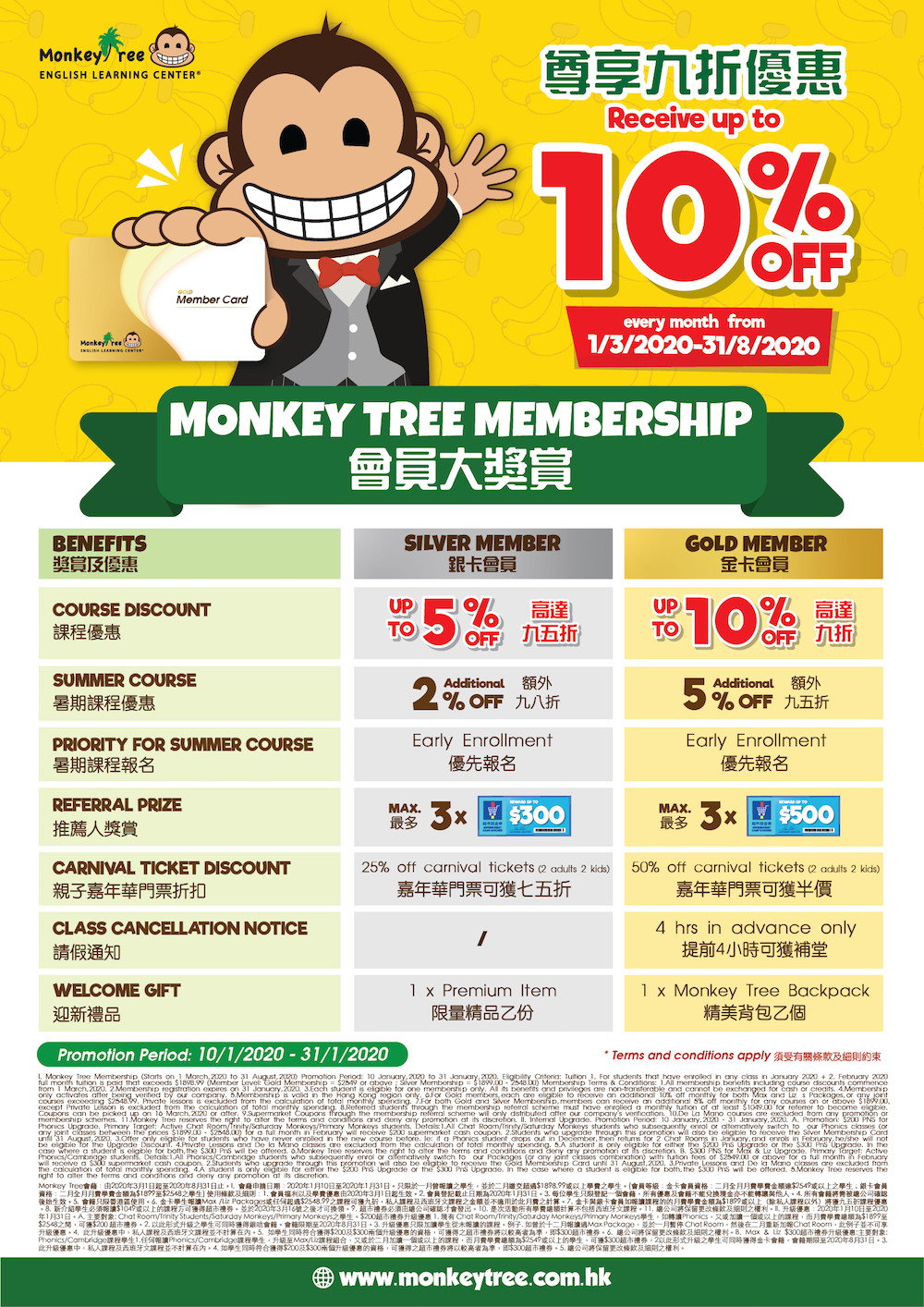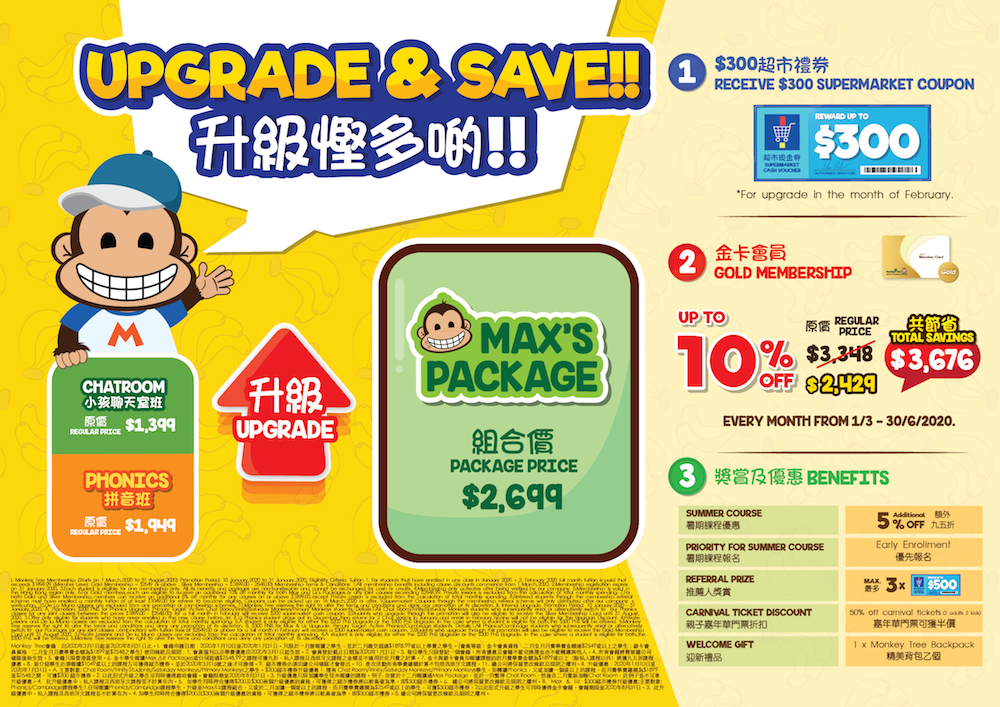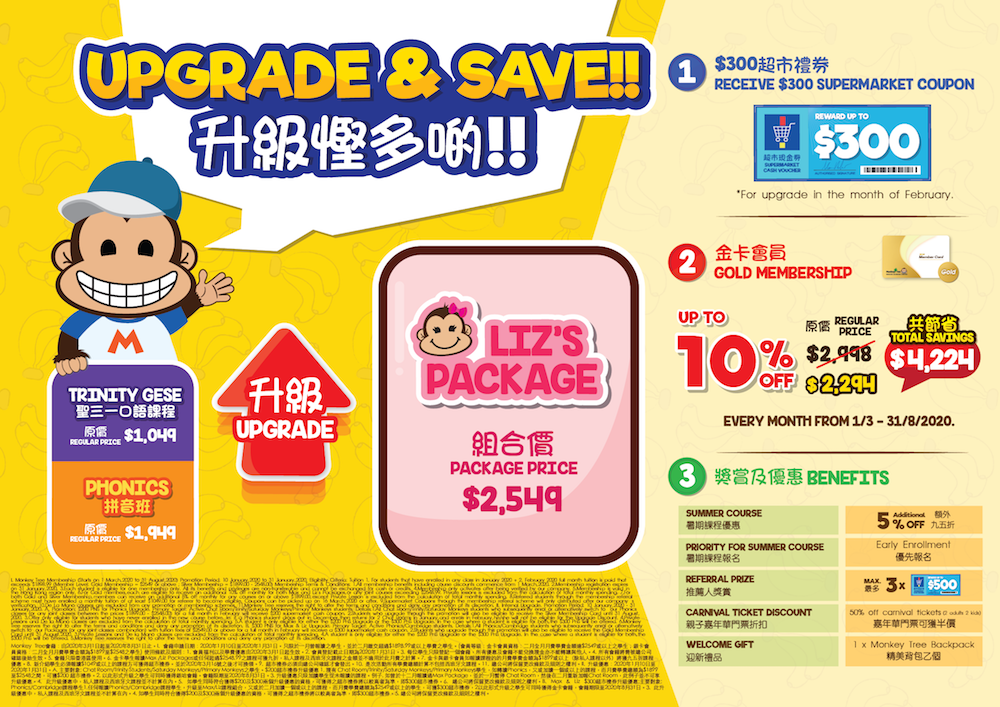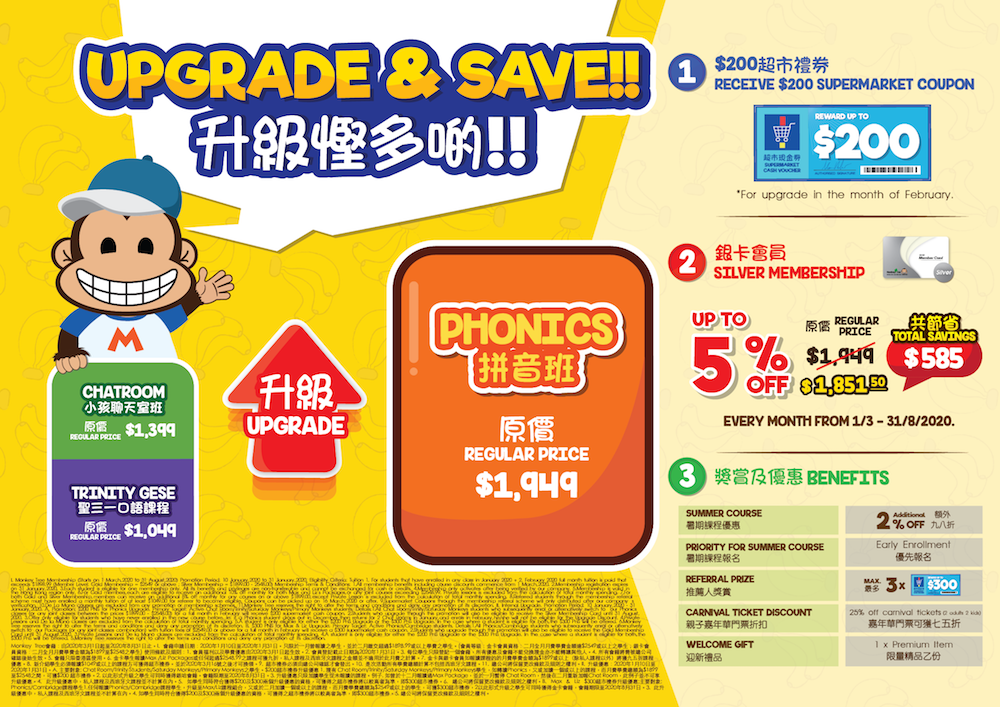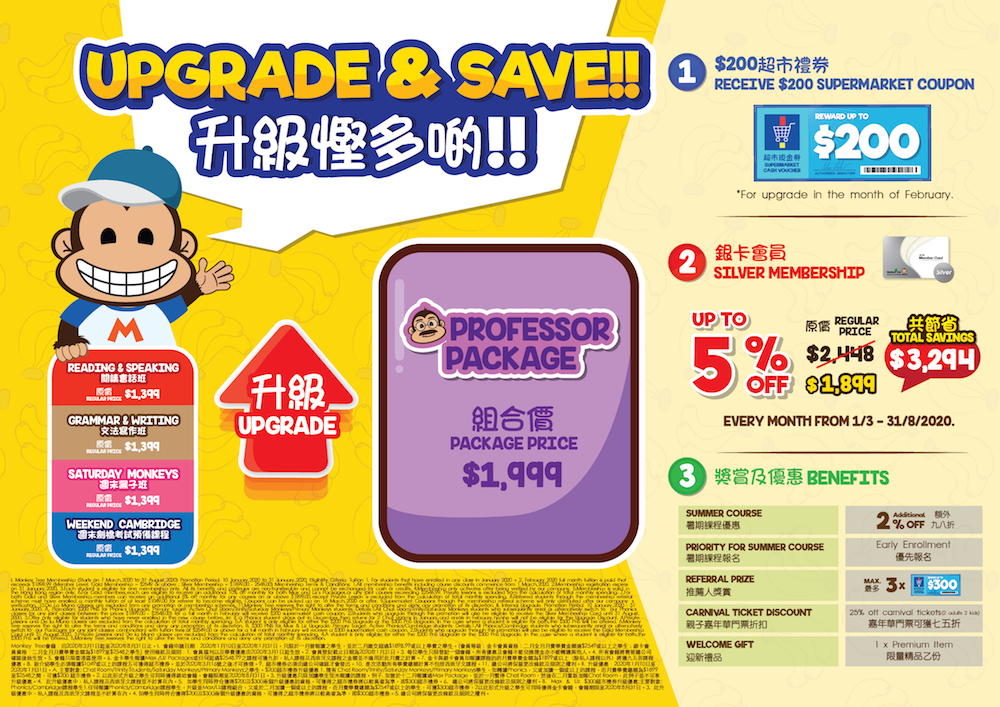 As Monkey Tree approaches our 11th anniversary, we have been extremely thankful for the continuous support we have received throughout our tenure. It has been a privilege an absolute honour to continually provide English lessons for your children and watching them grow and realize their unlimited potential throughout this process. We would like to show our appreciation for your loyalty by introducing our brand new membership program through rewarding students that are eligible for the program selected benefits and discounts. Please see below the following program details:
Eligibility Criteria:
1. Students must be enrolled between Jan 1st, 2020 to Jan 31st, 2020 in order to be eligible.
2. Gold Membership: Feb Tuition: $ 2549.00 or above.
3. Silver Membership: Feb Tuition: Between: $1899.00 to $2548.00.
For more information, please contact your Center representatives.
*Terms and Conditions apply.