Christmas Special!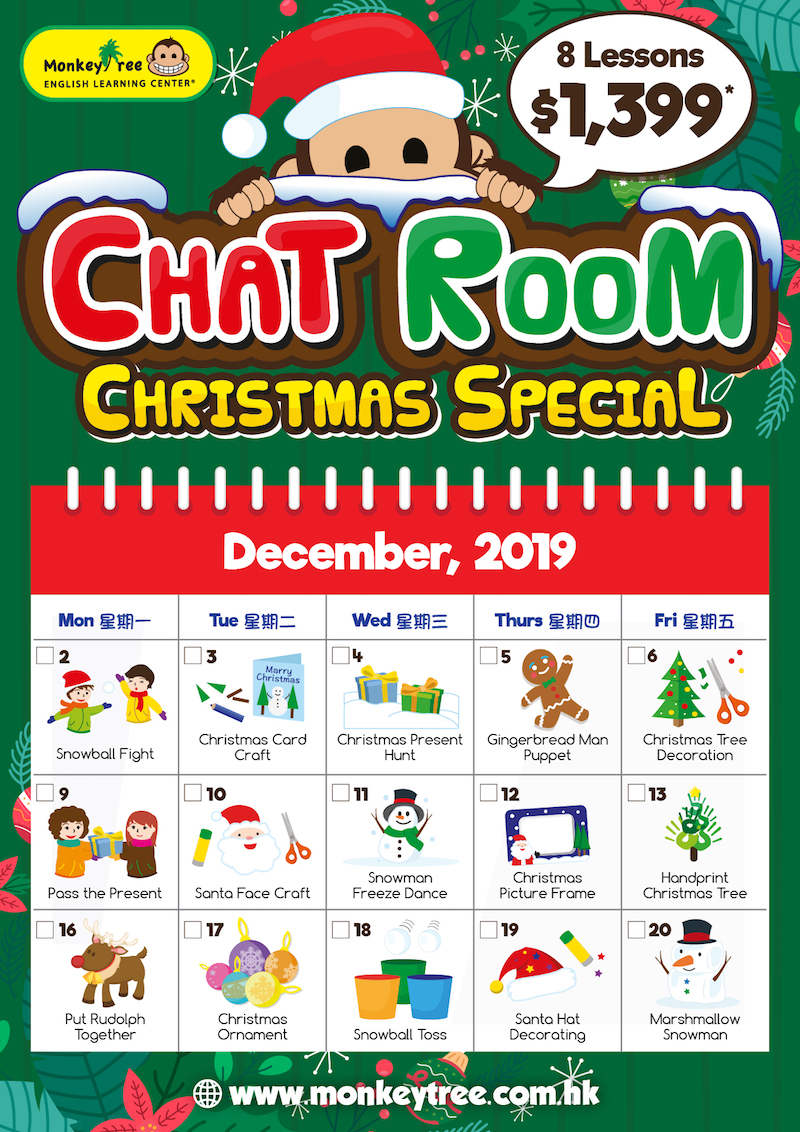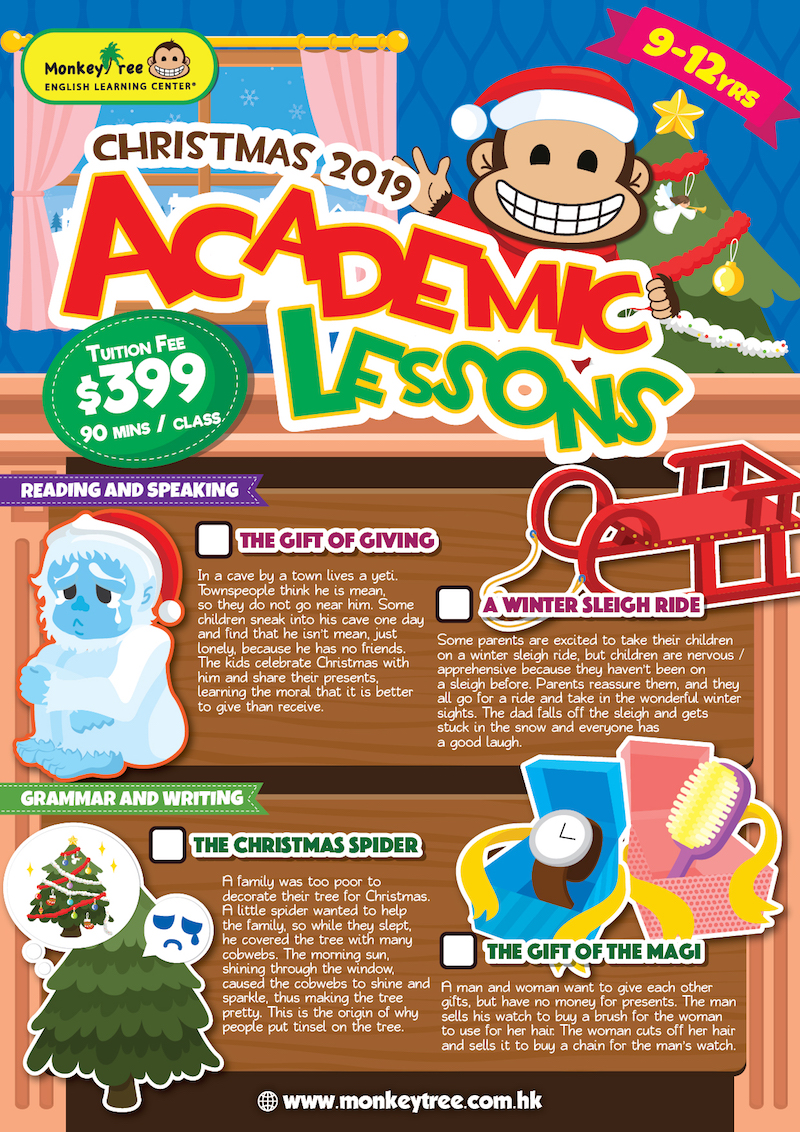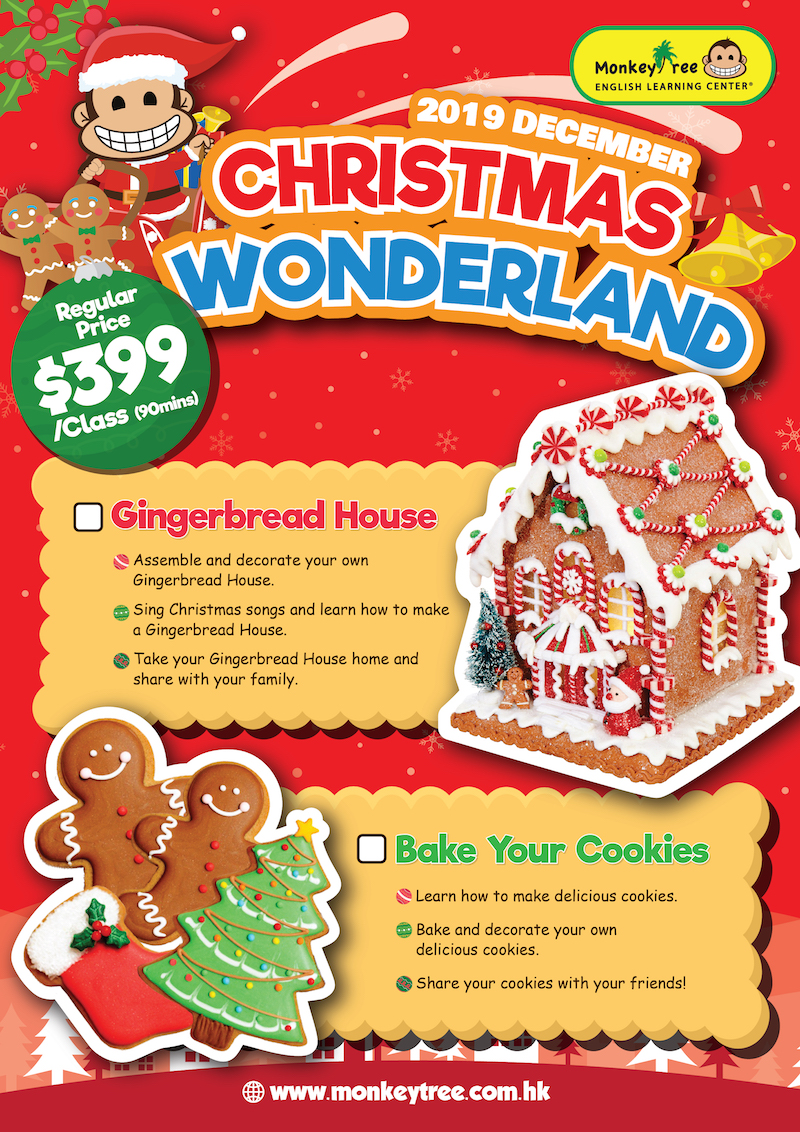 Christmas Special
How do you celebrate your Christmas? How about something special for your family to create memory?
Enroll Christmas Chatroom and select which classes you like! There are so many interesting combination for you!
How about learn speaking and grammar? Let's do the academic study in a really fun way!
What if I invite you for a Christmas workshop? The ginger bread house and cookies baking class will be a surprise for you!
Don't miss out the opportunity to learn and have fun with our lovely native teachers!
HO! HO! HO!