HALLOWEEN COSTUME CONTEST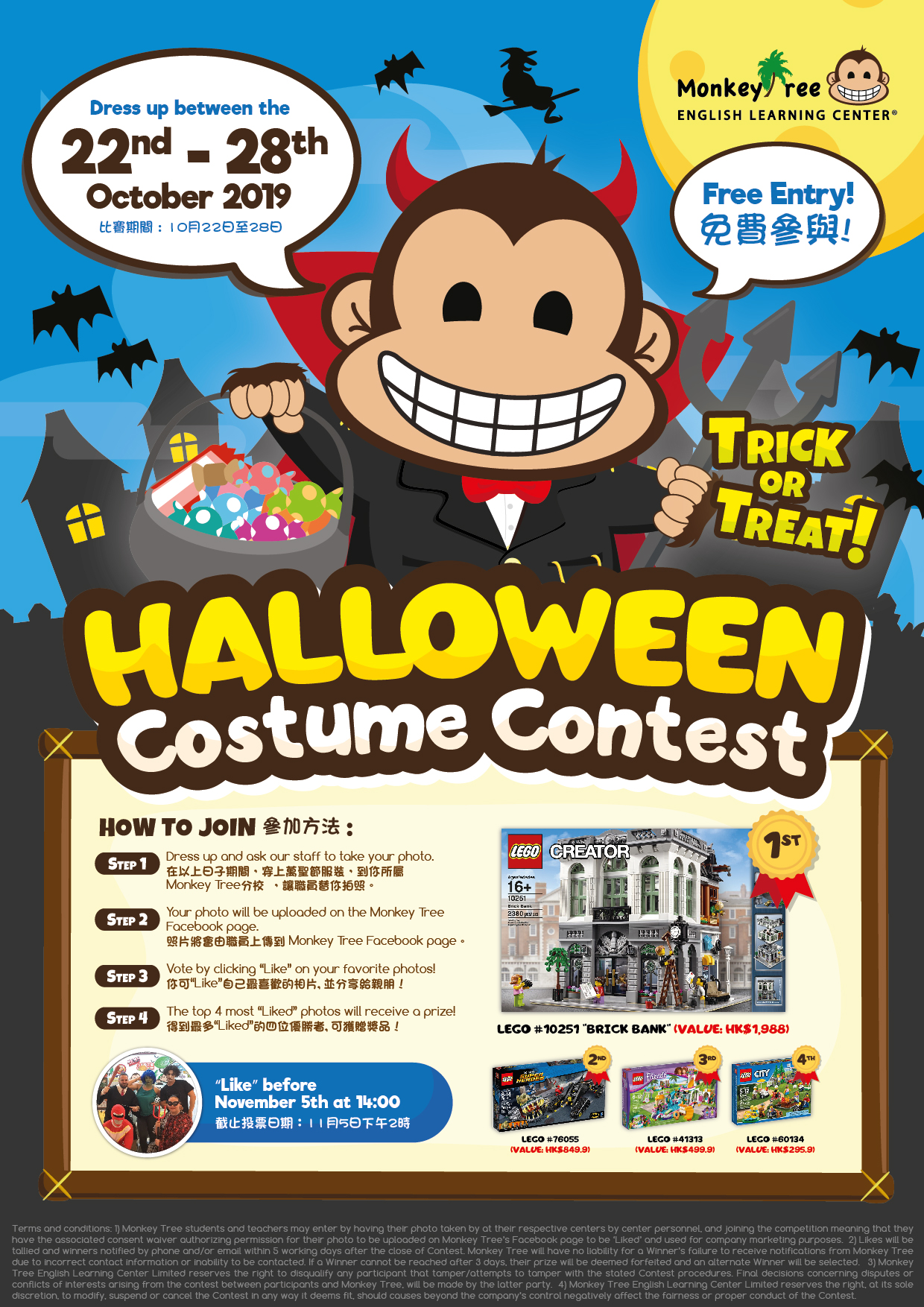 VOTE for your favourite photos!
Like our
Facebook fan page
and vote for your favourite photos!
Contest Rules:
1. Dress-up Dates: 22th-28th October 2019.
2. Processing time for photo uploading to facebook by Monkey Tree Marketing Team will start from October 29th – October 30th.
3. Voting Period: People can 'LIKE' their favorite costumes until deadline November 5th at 14:00.
4. Winners announced on November 7th.