Referral Bonus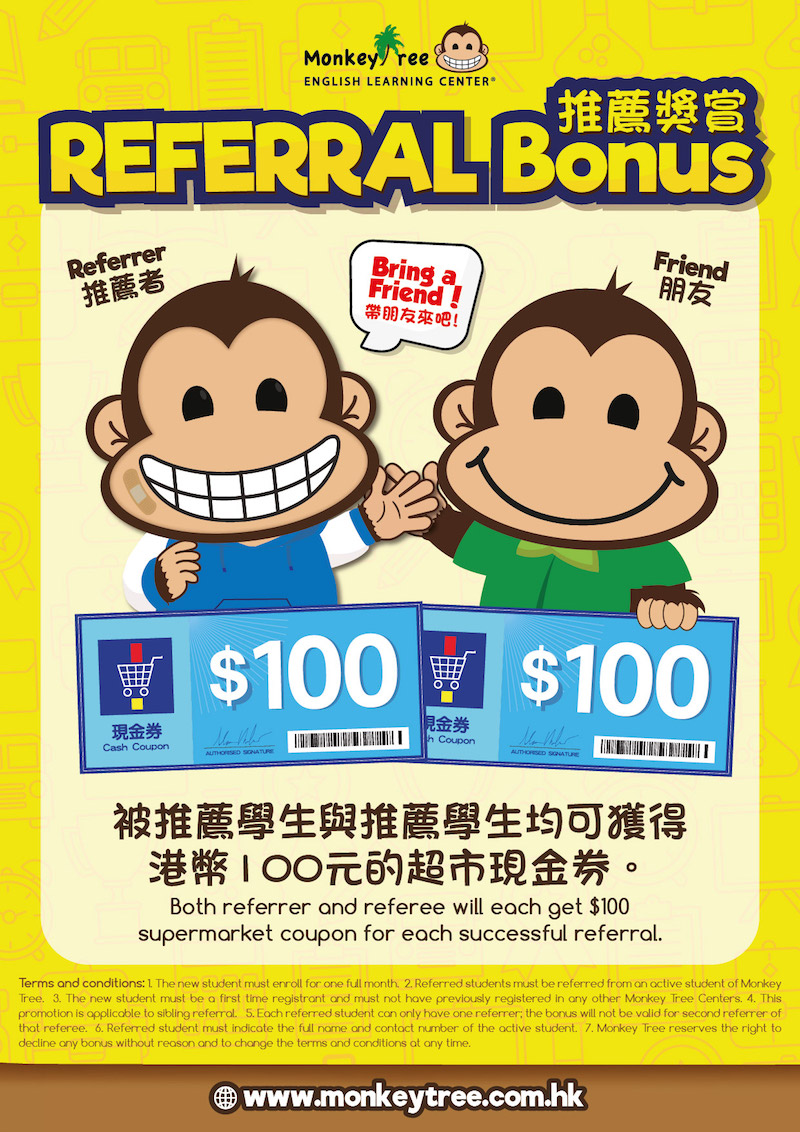 More about our bonus gifts for different courses:
2. Chat Room English Surprise Kit - Receive our new complimentary "Learn English at Home" English Surprise Kit for Chat Room enrollment of 3 classes or more per week. Students are to continue to receive a free kit monthly for weekly enrollment 3 classes or more.
3. Phonics Reader- Receive a complimentary Phonics Reader Set for the level your child is enrolled in.