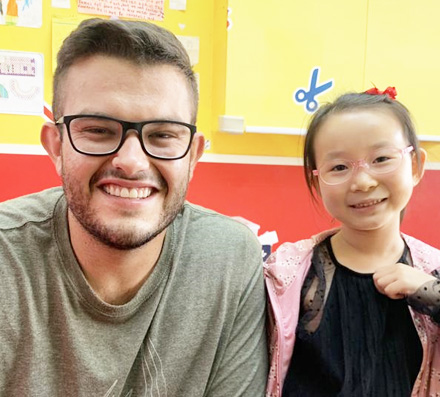 Lareina Chan
Programs Enrolled - Phonics, Chat Room, Trinity and Cambridge
'Since Lareina was 3, she has already started learning English at Monkey Tree English Learning Center and she has been learning for more than 3 years. Now, she is studying Cambridge Flyers. I think Phonics is the most effective way to improve children's English. After Lariena has completed the Phonics course, she has no problem of spelling English words. She doesnt need to memorize the spelling, she can easily spell by using Phonics technique. I also think Cambridge course is very good because Lariena always creates and writes a story on her own. So far, Lareina has taken the certification of Phonics, Trinity, A1 Starters and A1 Movers..'
Cyrus Chan


Programs Enrolled - Chat Room


Cyrus 未報Monkey Rree課程前都有試過其他坊間嘅英文班,但一直都無成效同好抗拒英文,當初我抱住試吓轉Monkey Tree 既Chat Room課程,想Cyrus 可以輕鬆咁學英文。初初Cyrus 都會有想喊既時候,職員姐姐都會好有耐性咁氹佢同鼓勵佢,增加佢上堂既信心,老師亦會上堂時觀察到佢上堂狀況引導佢,依家佢已期待每堂見到英文老師,睇住呢個轉變真係好感動。真係非常感謝Monkey Tree(愉景新城)既老師同職員!
Ocean Ng
Programs Enrolled - Phonics, Chat Room and Cambridge
" Ocean was introduced by a friend since K1 and had started studying Chat Room during summer time. After 3 months, he understood teachers' instructions and then had transferred to Phonics course. Due to Covid-19, the classes had been stopped and resumed for almost a year. Finally, he has completed the phonics course this month. I would like to thank you for Mr. Steven's patient and teachings. Ocean's spelling ability has been greatly improved. Ocean will continue his study here and will enroll Cambridge course, hopefully, he can improve his reading comprehension and oral ability."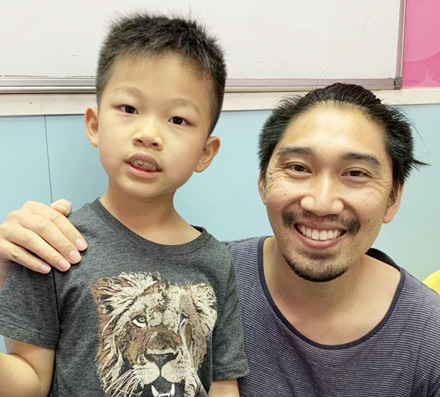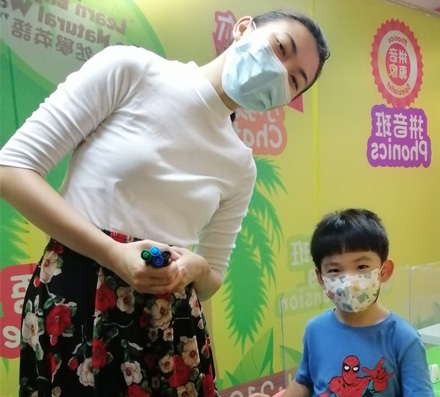 Student: Quinton Tai
Programs Enrolled - Phonics AND Cambridge
'My son, Quinton, has joined Monkey Tree for more than three years. We have learnt a lot from the teachers in various areas, such as Phonics, English oral and Cambridge English. We are always cared by the teachers in the class with great encouragements and supports. Furthermore, we have received full support from their staff in the current pandemic situation. Monkey Tree is a brilliant English learning center and I highly recommend it.'