Summer Practical English
Ages: 4.5-6
3 Classes / week
1.5 hr / class
Max.8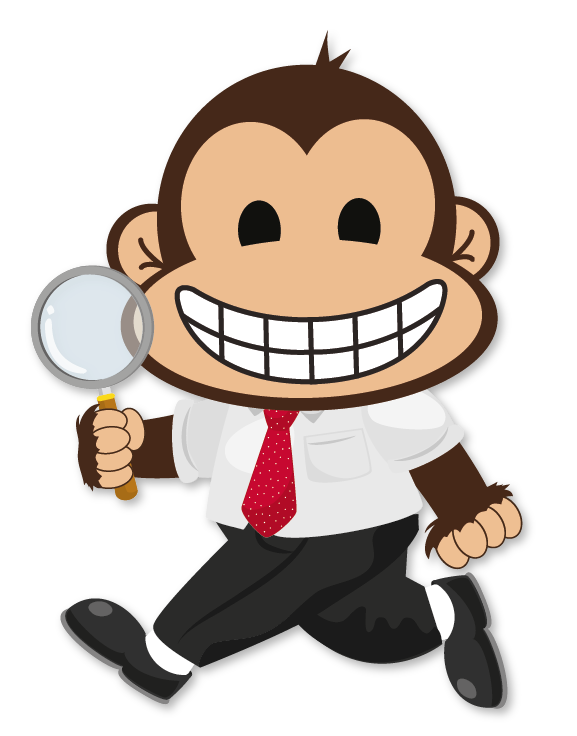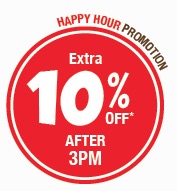 Course Description
Build your child's fluency in conversational English with our Practical English Monkeys course! This course is designed to build students' ability to converse with confidence and ease in a variety of scenarios. Students will develop a thorough understanding of the lexis and conversational grammar associated with a particular situation, thus enabling them to confidently converse with others with greater fluency. The aim of this course is not to just strengthen the students' listening and speaking abilities, but to help them acquire the skills essential to being a fluent speaker. Each lesson is taught through interactive learning activities, games, songs and roleplaying. Students are not only developing solid conversational skills, they are also having a fun time learning and interacting with their peers!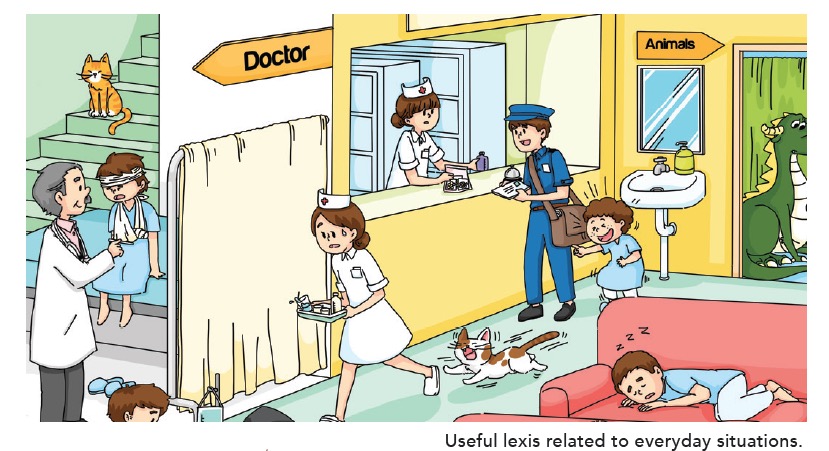 Course Elements
Everyday Situation Lexis Useful lexis related to everyday real-life situations, such as ordering food, taking public transport, visiting the doctor's clinic, and asking for help.
Practical Language Key language required to be effective and fluent communicators. This encompasses phrases, pronunciation, and intonation of words and sentences.
Useful Grammar Conversational grammar topics that enable students to build fluency in spoken English.
Key Features
Building lexis related to everyday situations
Developing essential language for fluency
Comprehensive conversational grammar usage
Interactive roleplay
Engaging and fun learning activities
Weekly Topics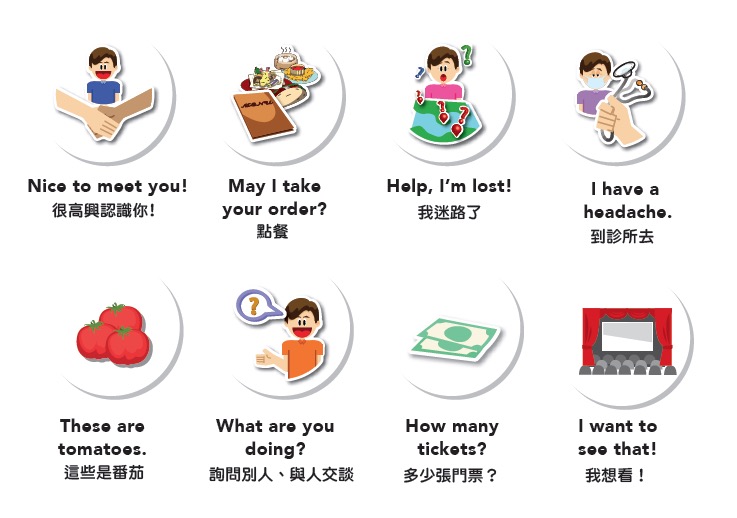 Course Overview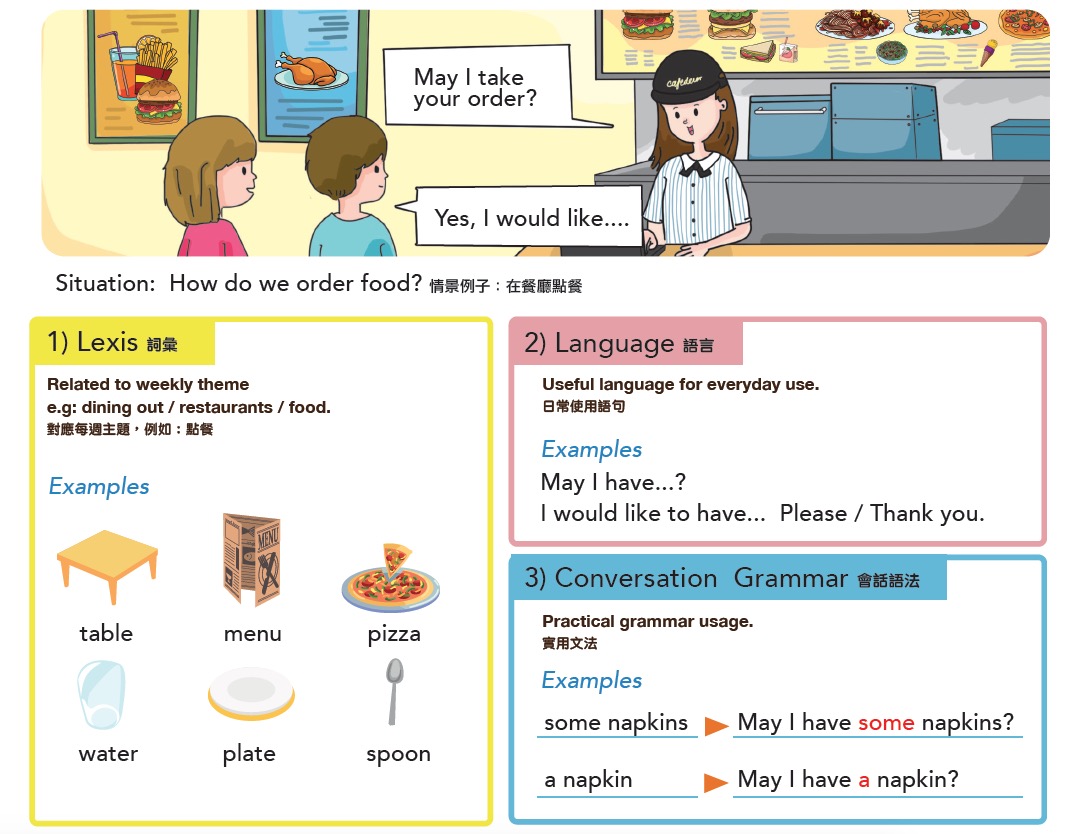 Course Materials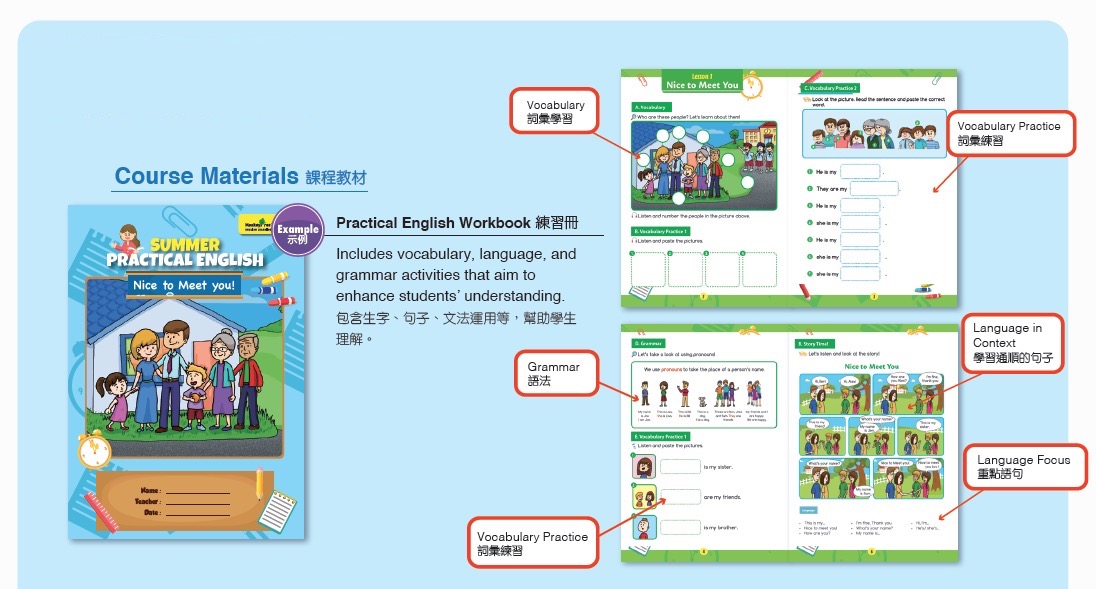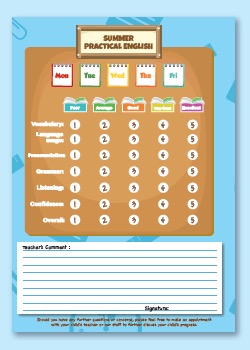 Progress Reports
Our teachers will provide you with feedback after every week, ensuring you stay up-to-date with your child's progress.