Phonics
Ages: 3-6
3 Classes / week
1.5 hr / class
Max.6
Levels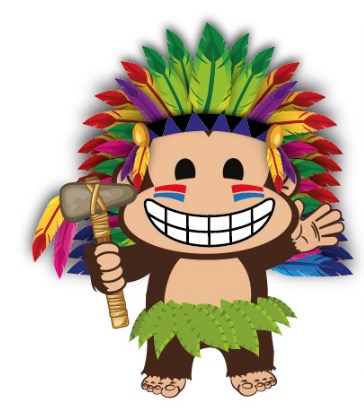 Course Description
Our Summer Phonics classes are designed to provide students with the necessary foundation to excel in phonics. Students studying Beginner Phonics will establish a firm grasp of letter names and sounds through regular listening practices and spelling tests. Students studying Intermediate Phonics will develop the ability to read and spell independently through the blending of vowels and consonants together to create words.
Lesson Structure

Importance of Phonics / why students need to learn Phonics:
Phonics is the method of teaching the sounds made by individual letters or letter groups so that they can be merged together to form words. In English, this skill is essential and forms the basis for all reading and spelling. Our Phonics course is carefully mapped out to ensure our students are meeting fundamental objectives at every stage. By the end of the course, our students are able to read fluently, spell accurately and pronounce complex word groups with ease. In educating our Phonics students with our "Learn to read, read to learn" approach, we provide the building blocks necessary for them to have a wealth of knowledge at their disposal!
Beginner Phonics: Summer Beginner Phonics is all about mastering the letters of the alphabet. By engaging with each letter individually through targeted activities, students will finish the course with a strong foundation upon which to begin reading and spelling full words.
Intermediate Phonics: Summer Intermediate Phonics is all about reading and spelling simple words. With a focus on short vowels and how to blend them with consonant sounds, students will quickly go from knowing the letters to using them in full words.
Course Features
1. Interactive introduction to letter sounds and blends
2. Daily spelling tests and listening practice activities
3. Regular writing practice for beginner students
4. Regular reading practice for intermediate students
Results & Benefits
1. Develop a solid understanding and clear pronunciation of letter sounds.
2. Develop accurate listening and the ability to differentiate between similar-sounding letters and blends
3. Develop accurate and legible writing skills
4. Develop clear and independent reading skills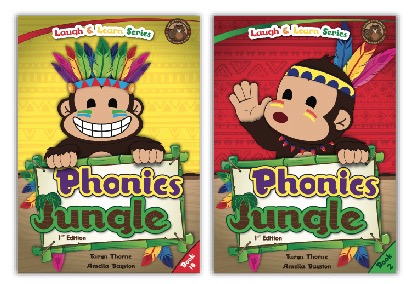 Course Materials
Monkey Tree's Phonics Jungle workbooks are perfectly suited to accelerate your child's reading and writing skills.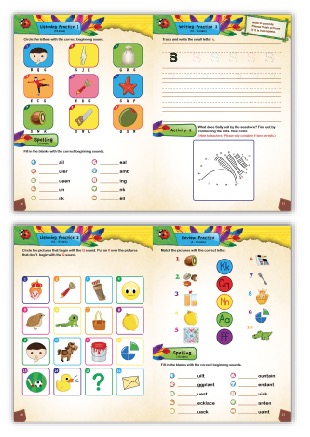 Spelling Practice
Spelling tests are a part of every class to reinforce the skills students have learned that day. By checking their daily tests, parents can easily see their daily and weekly progress.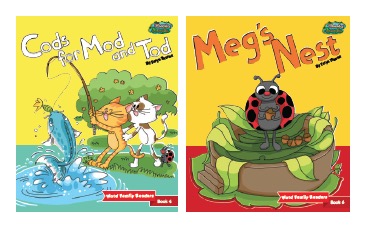 Reading Practice
Daily guided reading practice is the best way to reinforce your reading and pronunciation skills.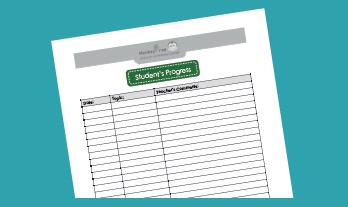 Progress Reports
At the end of every week, teachers will provide a personalized progress sheet for your child, so that you can check his or her achievements for that day.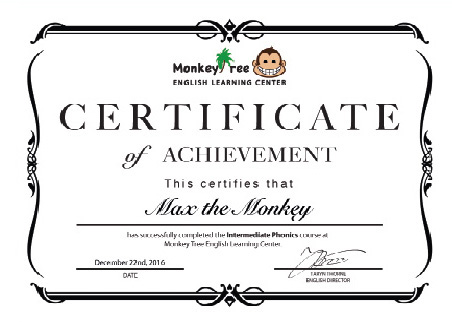 Certificate:
Upon successful completion of each level of the course, our students are awarded with an official, personalized Monkey Tree certificate.