Reading & Speaking
Age: 5-12
1 class / week
1 hour / class
Max.6
Levels
A (Novice Beginner)
B (Beginner)
C (Intermediate)
D (Advanced)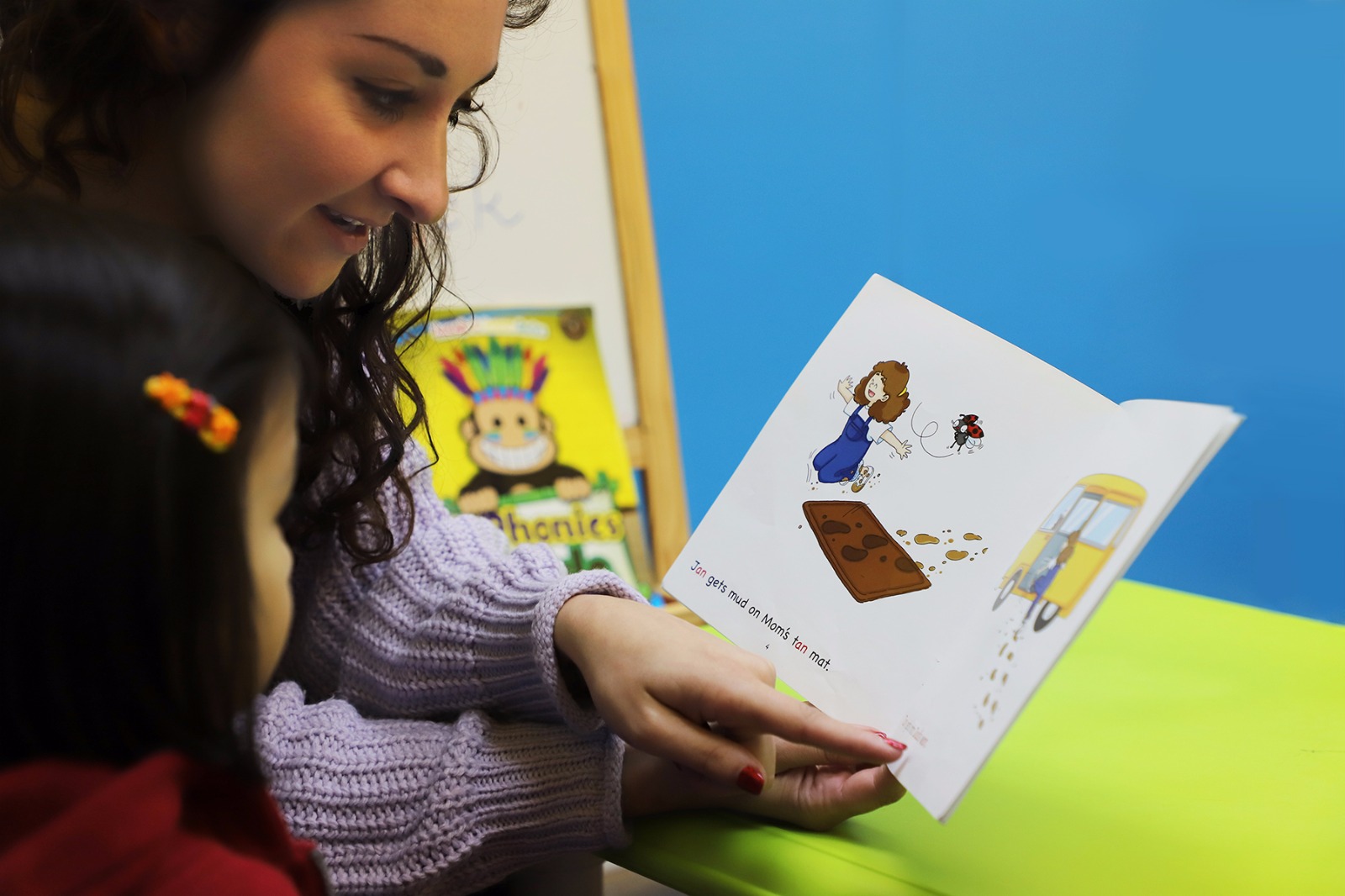 Course Description
Our Reading and Speaking course is designed to help students develop these two fundamental skills. The material is arranged over four levels and is interesting and immersive. Our students examine with a variety of stimulating topics while simultaneously learning new skills, building their vocabulary, and maximizing their English comprehension. Our native-speaking English teachers encourage careful analysis and critical thinking when leading discussions. We provide reading practice, closely monitor fluent oral expression, facilitate the acquisition and development of key vocabulary and promote independent skill application. Our unique approach allows our students to maximize their reading and speaking abilities in a natural environment and ultimately flourish and excel with their English.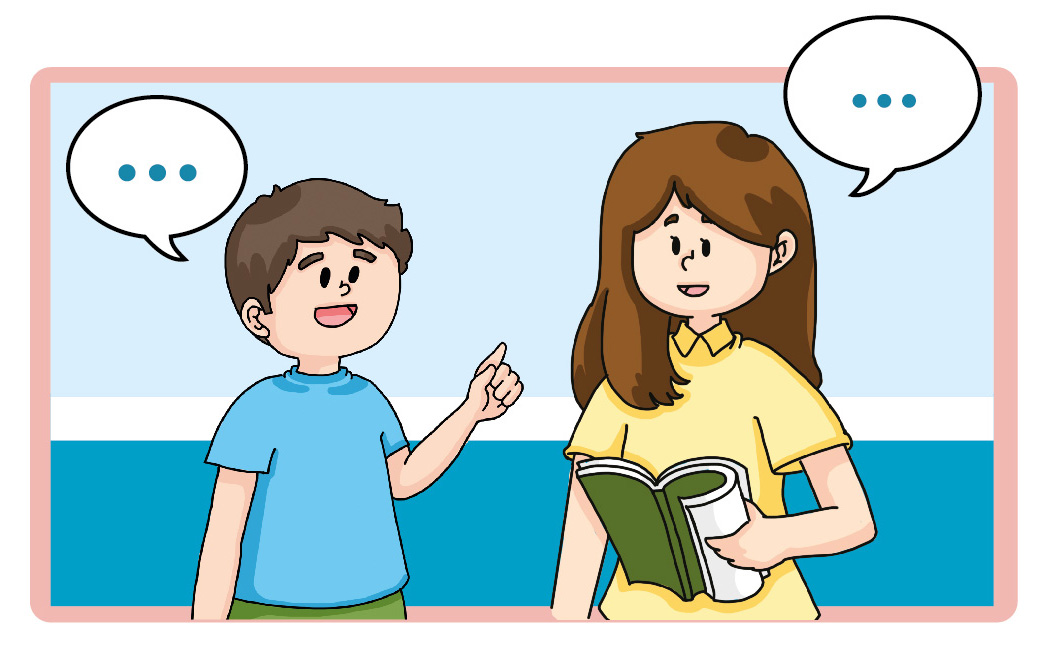 Learn to Read, Read to Learn (Learning foundation)
Reading is a fundamental skill that affords an individual access to a wealth of information. In our Reading and Speaking course, we develop this skill so that our students are able to further gain their own knowledge by themselves. Our native English teachers closely monitor pronunciation, intonation and fluency and correct it where necessary. We place particular focus on comprehension so that our students are not only able to read a text, but also engage with it meaningfully. We achieve this by facilitating independent thinking and group discussions where the sharing of ideas and knowledge is encouraged and praised.
Vocabulary Acquisition
Learning new vocabulary is crucial to both reading and speaking confidence and overall comprehension of a topic. It allows young students to better familiarize themselves with a text and expand on their understanding of the subject matter.
A foundational component of our Reading and Speaking course is the teaching of new vocabulary. Our curriculum is arranged in monthly themes which affords our students ample opportunity to meaningfully engage with the content and develop their vocabulary.
In the first lesson of the month, after completing a reading piece, we require our students to identify words with which they are unfamiliar with and assist them by providing the definitions. We also ensure we teach their practical application and have our students include them in their own sentence writing. A number of activities ensue where these words are tested and reinforced. Our students are repeatedly exposed to these words in the following lessons in written activities and must complete a spelling test on them in the final class of the unit.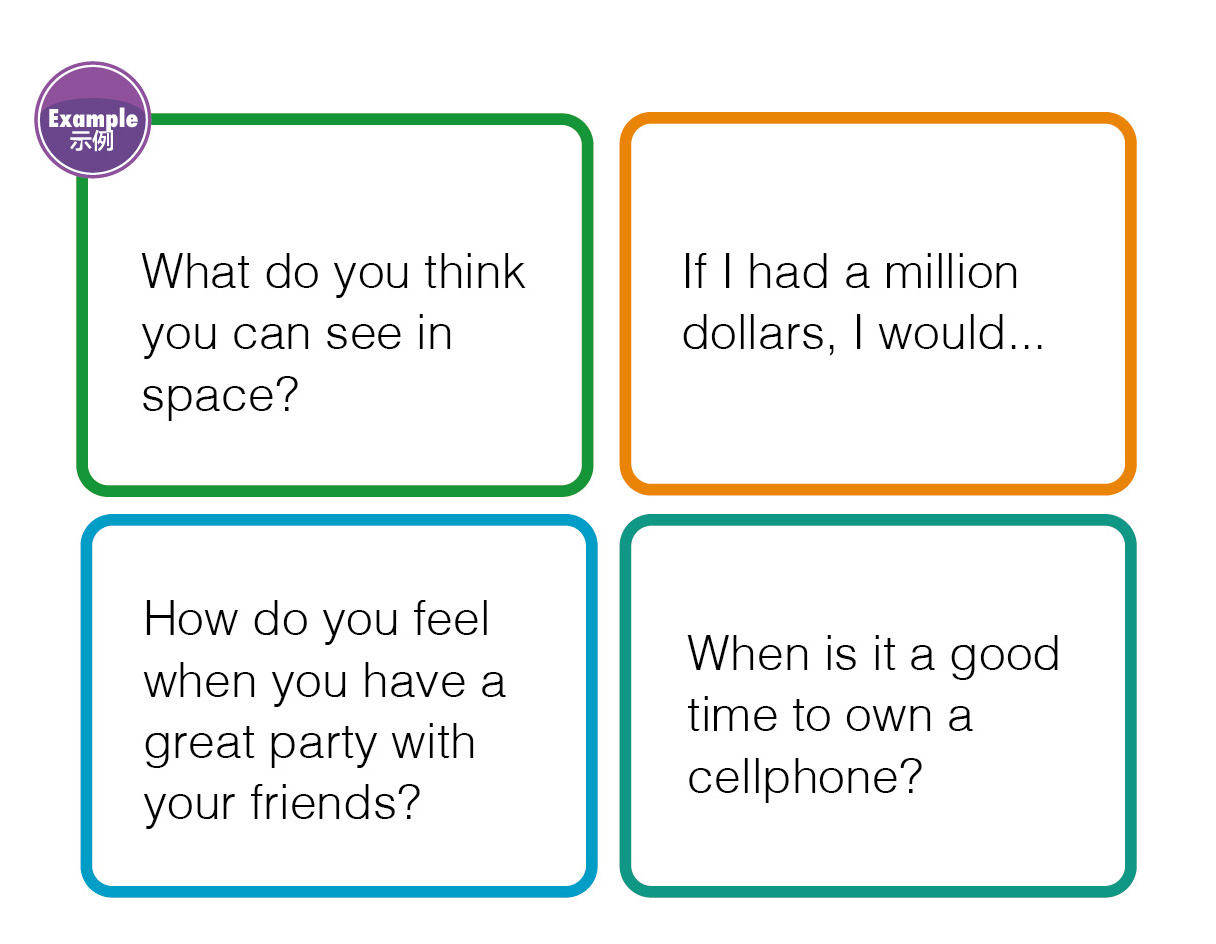 Reading comprehension exercises
Reading: Students take turns to read a theme-related piece. They are closely monitored and assisted to ensure correct pronunciation of diction, intonation and fluency. Throughout, our teachers target concept-check questions at our students to ensure proper comprehension.
Discussion: Each reading piece is followed by a series of content-related questions. These review comprehension and are used to stimulate class discussions. Students are encouraged to share their ideas and express themselves in full sentences.
Vocabulary words: Using the reading piece, each student is required to identify unfamiliar words. Our teachers provide comprehensive and level-appropriate definitions for these words and ensure our students have a solid understanding before moving on. Our students are then encouraged to use these words when forming their own sentences. This method ensures their vocabulary is constantly enriched and always expanding.
Application: In the activities that follow, our students are required to apply their knowledge to the new vocabulary. Their workbooks contain a number of application questions where they are expected to use the words in contextual sentences. This reinforces their understanding of the words.
Language Focus: Each unit has its own language focus - a practical part of speech our students are taught. Clear formulations of the language focus are presented in their workbooks and are supplemented by a practice activity. Our teachers ensure the language focus is reflected during the lessons and work at helping our students develop their spoken English naturally.
Comprehension questions: All students are required to complete written responses questions relating to the monthly topic. This provides them with the opportunity to integrate their new vocabulary and demonstrate their comprehension of the content. Students are encouraged to work independently but our teachers provide assistance where necessary.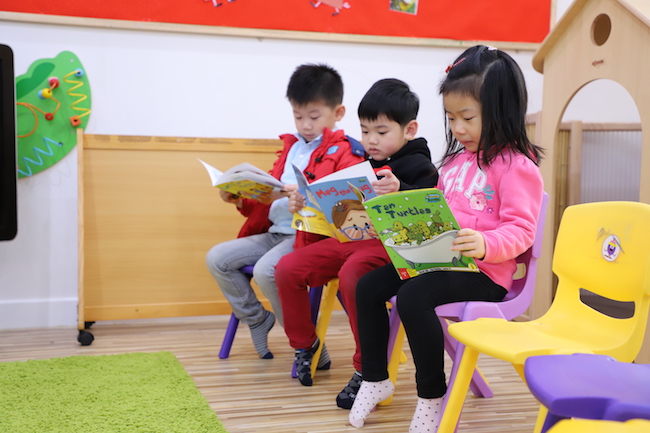 Concept check application - Best of English Speaking Course
Our immersive approach to learning means that our Reading and Speaking course is always taught through contextualization. We link all themes, topics and ideas to visuals and realia when teaching. Our syllabus is meticulously mapped out to ensure stimulating and level-appropriate content that is taught in student-focused lessons. Our native English teachers ensure that our students develop their reading and speaking skills in a natural environment. We encourage extensive reading and oral practice which expands on vocabulary and builds confidence in conversation. Through elicitation, our teachers are able to facilitate meaningful engagement between students and foster a love for English!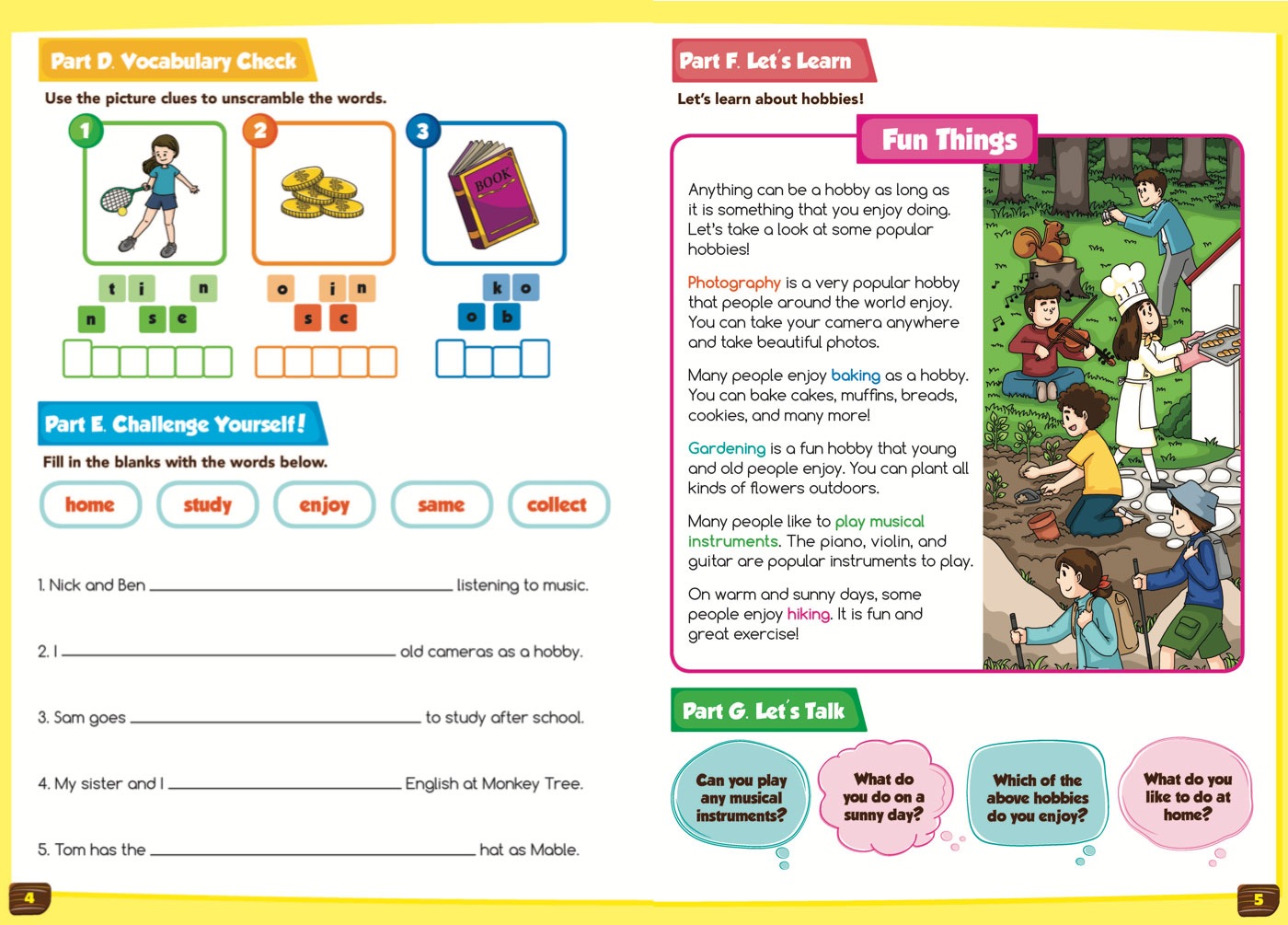 Vocabulary & Reading Practice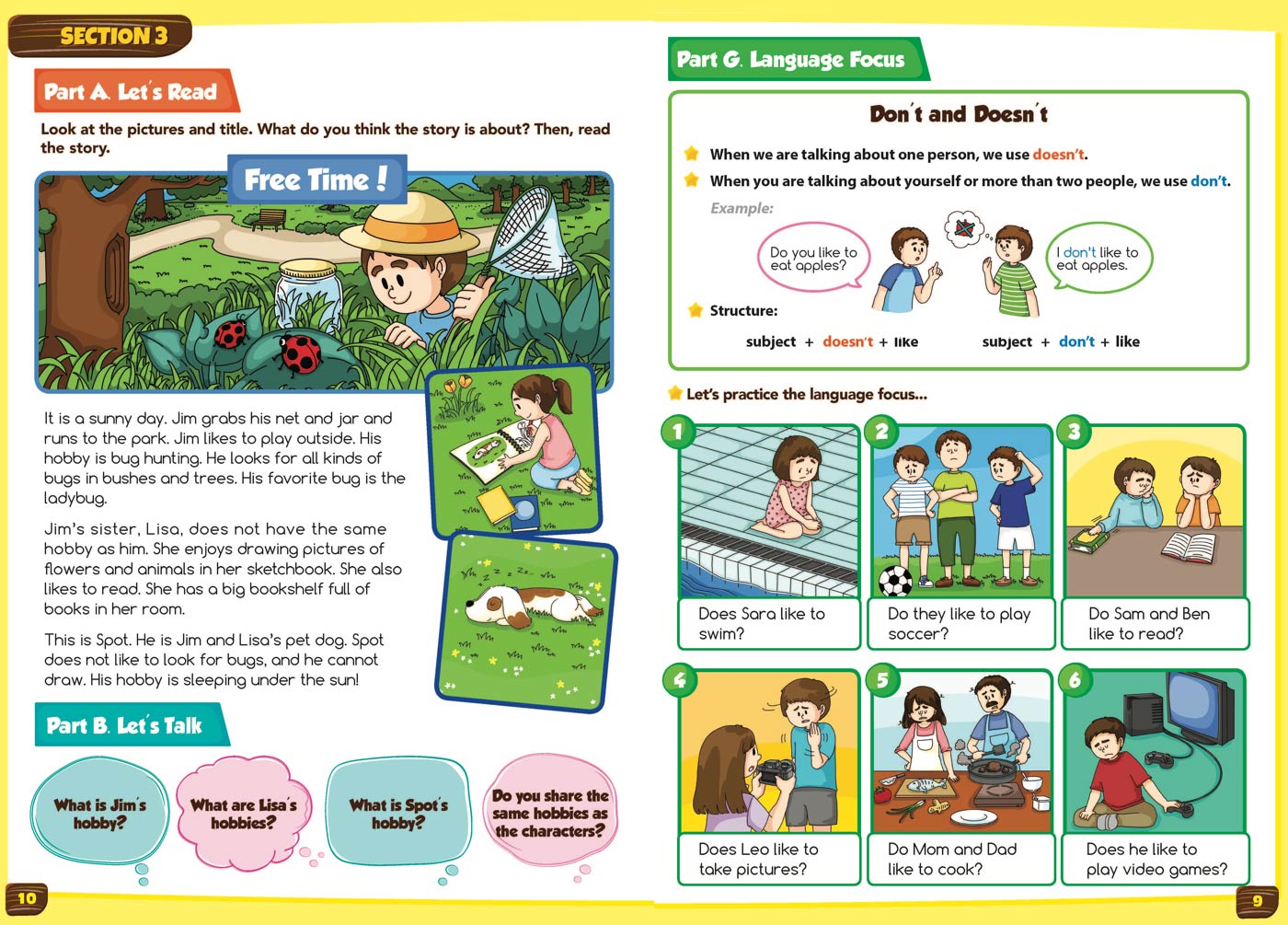 Reading & Listening Practice / Language Focus



Our Activities
1. Thematic Discussion Prompts

Our teacher-led discussions ensure that students develop confidence in English self-expression within a controlled environment.

2. Workbook Exercises

Our workbook activities ensure that students are able to express themselves both in conversation and in writing .

3. Spoken Language Focus

Conversation practices help students to improve their confidence and English speaking ability. It is our best English Speaking Courses!
Progress report:
Every student enrolled in our course is given individual progress feedback. Our teachers use these to provide parents with detailed, academically-orientated written feedback on how their children perform in every lesson. The teachers comment on what was covered in the class, where the student performed well and if there are any areas that require revision in future classes. This allows parents to stay up to date with and closely track their child's development throughout the course.