Mandarin Pinyin Sentence Structure Class
Age: 6-9
1 classes / week
1 hour / class
Max.6
Levels
Beginner (6-7 yrs old)

Advanced (8-9 yrs old)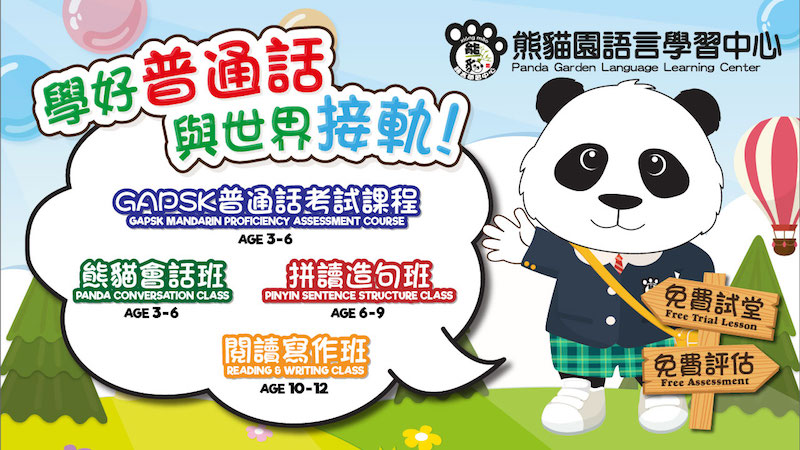 Course Description
Our course offers different texts and monthly content to generate student interest and engage in learning. The course includes articles, reading comprehension, pinyin training, sentence reorganization and writing to improve students' Mandarin. Our syllabus is divided into two levels to meet students' needs. We focus on the participation and interaction of students in the classroom. Our teachers will closely monitor the students' progress and ensure that each student has positive learning experience.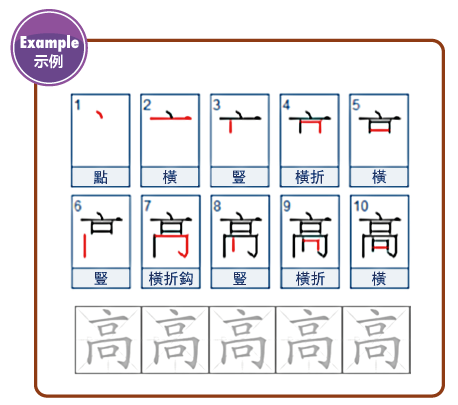 1. Stroke
Learning the strokes assists in understanding the structure of Chinese words.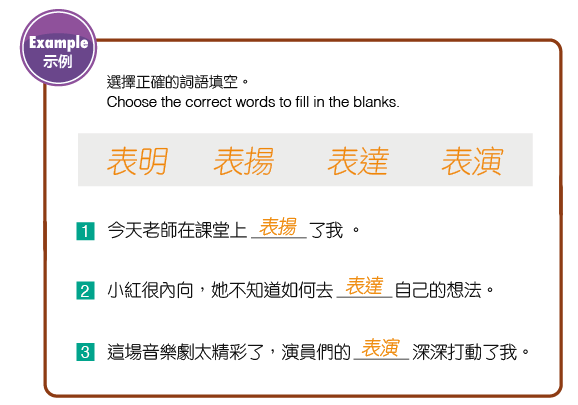 2. Developing Vocabulary
Learning and understand the meaning of the words ensures that students can use them correctly.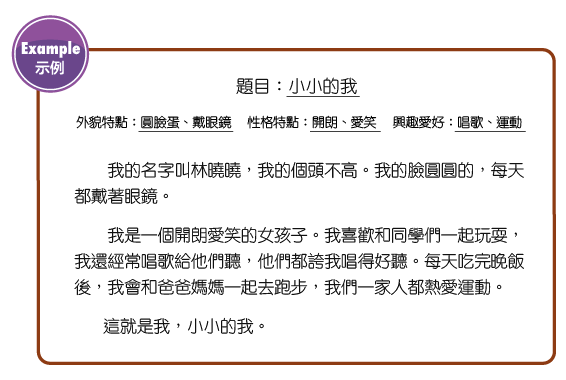 3. Creative Writing
Learning good phases through reading sample essay will guide students to be about to write by themselves.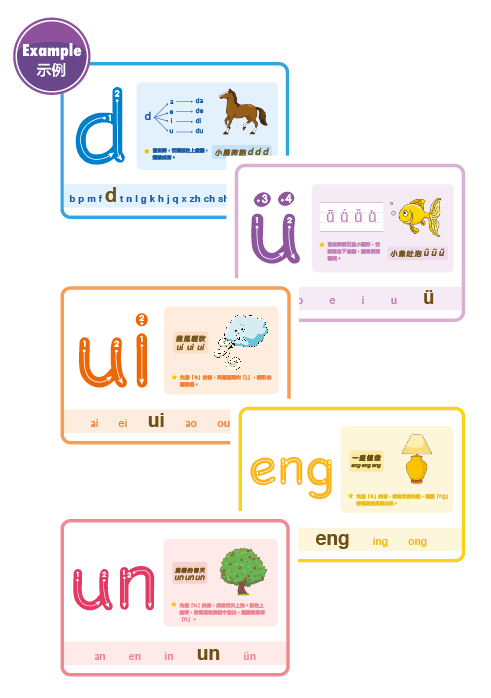 4. Pinyin
Learning Pinyin, understanding the initials, finals and tones.

Key Features
Developing native pronunciation
Comprehensive Pinyin practice
Expand vocabulary and enrich sentences
Expand vocabulary and enrich sentences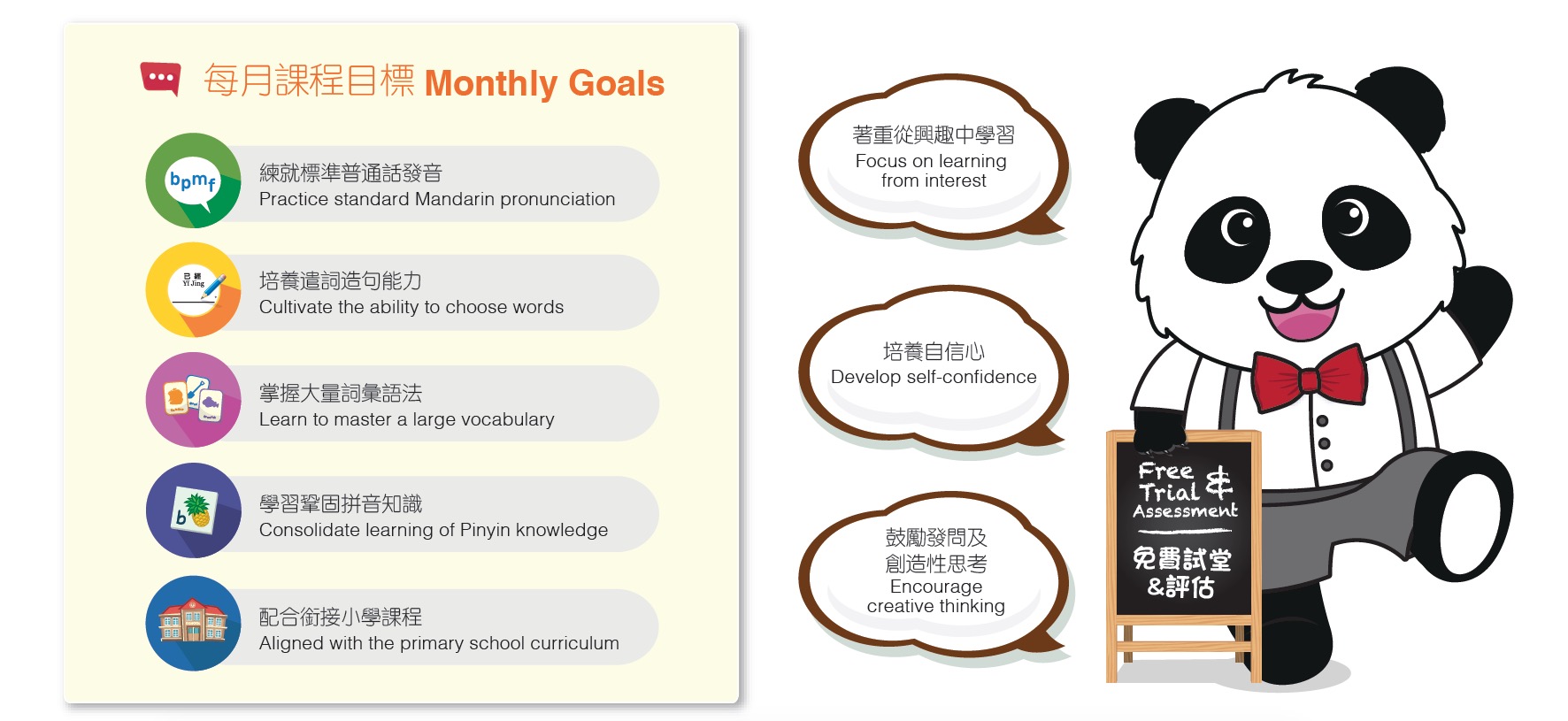 Monthly Goals
Focus on learning from interest
Develop self-confidence
Encourage creative thinking
Course Features

Course Materials
Our workbooks have been designed to reinforce your child's thematic learning.
Small Class Sizes The teacher-student ratio is 1:6, ensuring that each student has sufficient student - teacher interaction and effective learning.
Standard Mandarin Pronunciation In the classroom, teachers interact with students to encourage students to ask and answer questions. Students can exercise their ability and practice their pronunciation.
Comprehensive Writing Study This course provides a solid foundation for children by teaching the important elements of Putonghua. It allows students to be successful when writing various types of essays.