Success Story
Success Story 1: Mr. Oliver Mills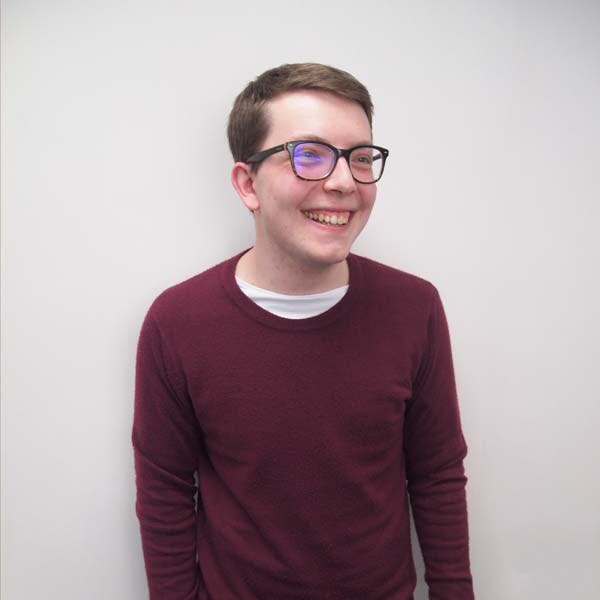 Let's have a look of Monkey Tree HK review with our teachers personal experience! Teaching English as a Foreign Language (TEFL) abroad combines a passion for teaching and learning with a passion for travelling and discovering new cultures and people. This and the fact that he enjoys working with children and young people, loves languages, and the idea of helping others to learn English was exactly what inspired the twenty-three-year-old Oliver Mills from Brighton, UK to become an English teacher.
One can say that, for Oliver, everything started with his first experience travelling abroad through school language exchange programs. These exchanges afforded him the opportunity to go to Germany and Japan as a teenager – that is actually what sparked his love for travelling!
He soon realised that there is a way of merging all the things he enjoys doing into one very rewarding profession – teaching English abroad. Having completed his TEFL qualifications, he gained his first experience teaching abroad in Chengdu in 2017 and has found himself more and more interested in teaching ever since. Afterwards, Oliver was excited to continue his TEFL journey, and Hong Kong was a perfect destination – here, he could really immerse himself in a big, vibrant city whilst still being surrounded by a rich local culture. That is how his road led him to Monkey Tree English Language Center in Hong Kong.
Being in Hong Kong today, he appreciates the chance to work with children again because his first teaching experience involved work primarily with young adults. Also, he loves the fact that he teaches smaller classes as it allows him to interact in a meaningful way with each student. During his time with Monkey Tree, his confidence when it comes to interacting with young children has increased considerably and his teaching skills have been refined. Now he feels much more able to make a class fun and entertaining while staying focused on clear objectives. Apart from feeling more comfortable in a classroom, he also has a greater sense of how we acquire and use language at different levels thanks to the range of courses taught at Monkey Tree.
What he sees as the most exciting thing about teaching EFL is definitely watching his students grow to understand and then be excited about something. He remembers one of his classes when a lesson was focused on rhyming words – the children loved coming up with their own rhymes and were still doing so even as they were walking out of the classroom.
His entire teaching journey has helped him to feel more confident and self-assured, both personally and professionally. It has also given him further insight into how children think, feel and see the world. In terms of growing as a person, teaching EFL has helped Oliver to become more interested in the similarities and differences between people and the way they learn. He became more patient but also more creative because he knows now there are so many different ways to approach the same challenge.
Furthermore, since teaching is his primary goal/objective, there can be no doubt that his days working at EFL at Monkey Tree have offered him invaluable experience that will benefit his career. He intends to pursue teaching further and will continue learning as much as possible. One of the things he points out about teaching in Hong Kong is that one should be prepared for a busy city and lifestyle. Teaching EFL provides a chance to experience an exciting way of life and see new and different cultures.
Speaking of his life in Hong Kong, there are many things he loves about it and has made many incredible memories already. He really enjoyed the Mid-Autumn Festival last month and a local celebration in Tai Po waterfront park where he went with his colleagues. They loved the music, the lights, and the atmosphere of the whole occasion. He is also a very big fan of mooncakes and Dim Sum. Falling in love with Hong Kong has also made him think about making long-term plans there.
One thing is certain for Oliver: if he could do it all over again, he would still become an ESL/TEFL teacher because he treasures the experiences he has had so far and continues to enjoy the TEFL journey.
Success Story 2: Ms. Jordan Bartlett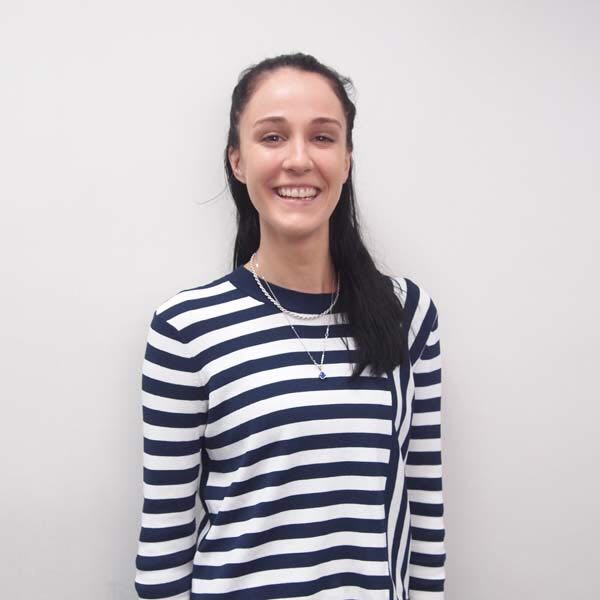 Have you ever met one of those people who somehow always knew what they will be doing later in life? Well, one of them is Jordan Bartlett who has always been passionate about being a teacher. On top of that, she's always been an adventurous spirit in love with travelling.
After talking to a friend of hers who worked at Monkey Tree and absolutely loved the experience, teaching English in such an amazing place with a diverse culture like Hong Kong seemed like a great opportunity for Jordan. And that's how her journey started.
Jordan likes to point out that teaching English at Monkey Tree and being Head Teacher has given her a lot of valuable life and professional experience. She loves that the children make the teaching fun and interesting, as most of them bring so much energy and excitement to the classes. It's precisely what makes lessons engaging for a teacher. Also, the Head Teacher position has enabled her to work on and improve her management and communication skills.
Speaking of soft skills, Jordan shares that teaching has made her a lot more patient – not only when dealing with children, but also students' parents and other teachers. Perseverance is also one of the qualities she reinforced along the line, which is, in her opinion, especially important for teaching ESL. Keeping children interested and engaged in their courses after they've had a long day at school is a task that requires exactly this.
To anyone who's considering teaching in Hong Kong, Jordan gives her 100% support to pursuing their goal! She would tell anyone to try teaching ESL/ TEFL, even just for a year. Hong Kong has a lot to offer and everything is easily accessible. The city itself always seems to amaze her and she hopes that experiencing life there will open people's mind to a different way of living.
When asked about her experiences related to the city's culture and its people, she says that the Chinese New Year festival, the Mid-Autumn Festival, and National Day are definitely her favourite and most amazing experiences. Being a huge fan of fireworks, the spectacular firework display at the two festivals made a lasting impression on her.
Jordan says that she plans to carry on with teaching at Monkey Tree because the whole journey has been an amazing experience for her. The children have found a way into her heart and she wakes up every day looking forward to seeing them. Being a teacher has been both life-changing and eye-opening, and she would do it all over in a heartbeat!
Success Story 3: Ms. Louisa Smith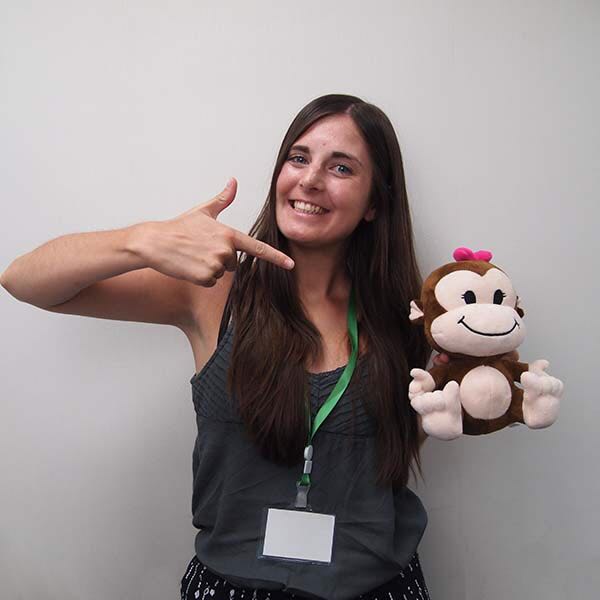 Luisa Smith became interested in teaching a few years after graduating from university. She had tutored a lot during her studies and loved the idea of sharing her knowledge and giving something back. Before she moved to Hong Kong, Luisa was working a 9-5 office job in London but always felt that she wanted – and needed – more.
As she says, she was very lucky to grow up in a family that loved to travel. Luisa's parents work in the travel industry, so her family were always travelling whenever they could. When she eventually decided she wanted to teach, finding one such opportunity abroad was a no-brainer. She looked at getting a TEFL qualification, and now here she is – at Monkey Tree!
Luisa never really expected to come to Hong Kong, but when she saw the job at Monkey Tree advertised, she thought that Hong Kong sounded cool and vibrant. For her, it felt like an ideal place to base herself and from there on travel around Asia. She had actually heard about Monkey Tree from one of her friends who used to work in the centre. When she saw they were employing new teachers, she knew they would be a good company to work for. Monkey Tree's reputation has apparently spread far and wide back to England, and today Luisa can't imagine working anywhere else!
This was Luisa's first teaching job and what she likes to point out is that the education system in Hong Kong is very different from the one in England. It's much more competitive and the students are very proactive learners. She believes that the experience of teaching here has been a real eye-opener. For her, the most enjoyable part of teaching ESL is seeing the thrill and excitement the students show when they play simple learning games. They are, of course, really fun to play, but what's more rewarding is seeing her students work hard and learn something.
Teaching ESL is very rewarding, and at the same time very challenging. Hong Kong is highly competitive and so there is a high expectation from you as an English Teacher. It's sometimes quite a task to meet the demands of the parents and ensure that your students are meeting the requirements and making progress. But the rewards definitely outweigh the challenges. For Luisa, if you have to put in a bit of extra work to help a particular student meet the standard, then it's worth it to see them pass their exams.
Aside from the teaching skills, Luisa has acquired at Monkey Tree, she feels that she has learnt to be a more patient, empathetic, and supportive person. She believes teaching has opened her eyes to what she needs for her further personal and professional development - a job that gives her satisfaction and is always changing, so that she feels stimulated and motivated by the work she does. Luisa also realised that she is more creative than she gave herself credit for, and loves that she can incorporate that into her work now. Also, she has learnt to appreciate her own education and upbringing, and to never take it for granted.
The experience she has had at Monkey Tree has really benefited her career. Not only did it take her out of a boring office job, but it gave her a higher purpose in life and something to strive towards. She has fallen in love with teaching, and in the not-so-distant future, she intends to study for her PGCE so she can make this her full-time career.
To anybody who is thinking of moving to Hong Kong to teach, Luisa would say "just do it!". Moving to a new country and starting a new job is very daunting, but the experience is unforgettable, and your anxieties will wear off within a week! When asked whether she could do it all over again, Luisa was absolutely certain that she would. And would even do it sooner!
Speaking of her many great experiences of living in Hong Kong, Luisa says it would be hard to pinpoint a favourite. She really loves exploring the islands in her free time, and seeing a contrast to the usual big city skyline that Hong Kong is so famous for. The locals are very friendly and, in most places, they have kept their traditional way of life. Cheung Chau really stands out for her, because it has a beautiful beach and nice hikes, as well as a quaint little village to potter around the shops in. She is definitely excited to explore some more!